Posted on May 26, 2020 - 10:33am
Biomarker testing is the first step in precision medicine—ensuring that a patient gets matched to the right treatment at the right time, based on their biomarker status. Treatment options for lung cancer patients with advanced-stage (metastatic) non-small cell lung cancer (NSCLC) include several targeted therapies aimed at particular driver mutations (also known as biomarkers) and immunotherapies aimed at a patient's own immune system. The way a patient can find the therapy that's best for their unique type of lung cancer is through comprehensive biomarker testing. This is when a physician uses advanced diagnostic technology to look for multiple mutations at one time using a small sample of the patient's tumor tissue or blood.  Armed with that information, a physician can decide if a patient is a candidate for a targeted treatment, immunotherapy, and/or chemotherapy.
Many people with NSCLC may be concerned about the cost of this essential advanced diagnostic test and others who may be fighting denials from their insurance to pay for it.
Nikki Martin, Director, Precision Medicine Initiatives at LUNGevity spoke with Patient Advocate Foundation, a leading national patient advocacy group that provides navigation support to patients who are experiencing access and affordability challenges. This Q&A is from a conversation with Erin Bradshaw, Chief of Mission Delivery and Beth Scott, Case Manager.
Tell us a little about Patient Advocate Foundation?
Erin: We are a non-profit organization whose mission is to provide navigation support to people with life threatening and chronic and debilitating diseases who have access and affordability challenges. Specifically, for accessing personalized medicine, we provide individualized case management assistance for people who are encountering barriers accessing biomarker or genomic testing, targeted therapies, immunotherapies or clinical trials that have been recommended. This includes individualized help with prior authorizations, screening and enrollment in insurance and social programs, appeals assistance, coding and billing issues, disability eligibility and enrollment, debt crisis and cost of living assistance, and identifying solutions to out of pocket medical cost.   
 
How do you work with lung cancer patients who need help paying for biomarker testing?
Beth: Typically, a patient reaches out to us when they get a bill for a medical service or a denied claim for a service already performed. In most cases, the patient has already had biomarker testing and they are looking for help paying for bills they receive directly from the hospital, lab or insurer.
 
Why would insurance not cover the cost of biomarker testing, especially where it's accepted for NSCLC patients as standard of care?
Beth: If insurance doesn't cover the cost of the test, it's likely because the insurer says it's "experimental and investigational." When this happens, the lab might ask the patient to pay. Some labs have a department that can appeal directly to insurers to cover the cost of the test. In some cases, the lab will offer the patient financial assistance.
 
It sounds like there are a lot of ways for patients to cover the cost of biomarker testing.
Erin: That's right! It's important for everyone to know that there are resources out there to help cover the cost of biomarker testing. Patients can always reach out to us. We look at all these different options. Has your insurance denied it? We can try to help with that. Do you need financial assistance? We can look to see if there are resources to help you. Is your copay too high? Or your deductible too high? We can look at all the resources to help the patient pay for the service. The end goal is to help the patient identify the genomic makeup of their cancer through biomarker testing, so they can know the best treatment that makes the most sense for their cancer and can deliver the best outcomes. We want to create the support that makes this possible.
 
Do you have any examples of a patient reaching out to you about challenges covering the cost of biomarker testing?
Beth: I worked with a NSCLC patient who was being treated at a teaching facility (a university hospital). Two-to-three months after her tumor was tested for biomarkers, she received a bill from the hospital for the charges associated with the testing. At the same time, she received a separate letter from her insurer with an "explanation of benefits," which explains what her insurance covers and why the insurer felt that biomarker testing for her NSCLC was "experimental and investigational."  The patient reached out to her physician to ask why the testing was done on her. That's when she learned from her provider that biomarker testing for all newly diagnosed non-small cell lung cancer patients at her hospital is standard of care. The hospital told the patient about Patient Advocate Foundation, and she reached out to us to help her navigate the appeals process with her insurer.   
 
How does Patient Advocate Foundation help a patient navigate the appeals process?
Beth: We contact the insurance company with the patient and ask for an authorization to appeal on the patient's behalf. Once this is on file, depending on the insurer, there are multiple levels of appeals. The first level of appeals takes about 30 days. After that, there are other ways to appeal if the first round is denied. It's a long process that can last an additional 90 days. We normally contact the provider to ask that they hold the balance for the patient during the appeals process.
 
What types of services exist to support patients to cover the cost of biomarker testing?
Erin: Our natural instinct is always going to be to push insurers to cover the cost of the test or whatever service is denied. But if the appeals process is exhausted, we have a few more options we can turn to that can provide relief to the patient. For example, our organization has a CoPay Relief program that offers a $250 grant to qualified individuals. This would only offset a small portion of the total cost owed, but it can be helpful for some patients.  Another option is a charitable fund through the hospital. Also, testing companies and labs have financial aid in place to help pay the cost of biomarker testing, and we can put a patient in touch with these programs and help them apply for assistance.
 
How can patients contact Patient Advocate Foundation for help?
Anyone interested in more information about navigating the cost of precision medicine can contact our expert navigators through the Personalized Medicine CareLine at 1-866-460-1928. We are here to help lung cancer patients navigate the challenges and overcome access barriers to personalized medicine and biomarker testing. Please reach out to us if you need support.
Related Reading:
---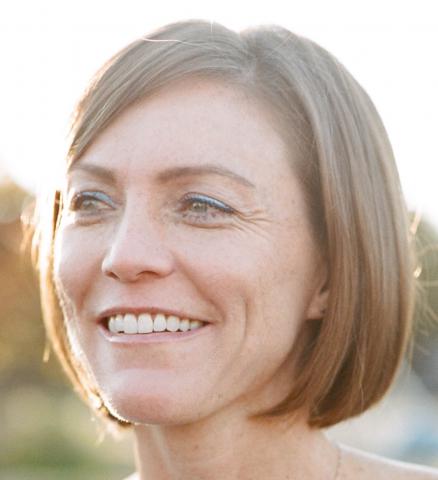 Nicole Martin is LUNGevity's Director of Precision Medicine Initatives.
Blog category:
From the experts
-> Biomarker testing