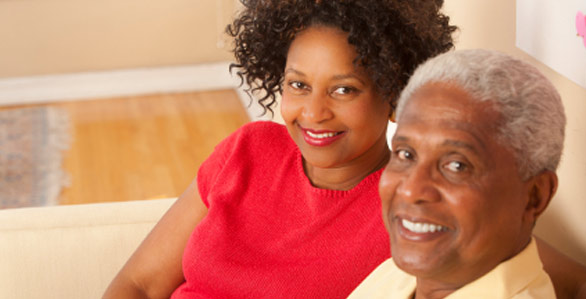 Being a caregiver is both a rewarding and a challenging experience. Caregivers willingly and selflessly devote their time to care for their loved ones battling lung cancer. However, it's all too easy to neglect themselves at the same time.
There are resources available to help caregivers take care of their loved ones as well as themselves. Here you will find ways to ask for help from family and friends, get support from other caregivers, and get help and advice with end-of-life issues.
Caregiving is the hardest and best thing I've ever done in my life. I have a lot more respect for caregivers.

- Don Stranathan, survivor with stage IV adenocarcinoma
and lung cancer caregiver to a loved one
The videos below provide valuable resources and information for caregivers. They were produced through a partnership between LUNGevity and Patient Power at town meetings at leading cancer centers across the country.