Posted on November 26, 2019 - 11:19am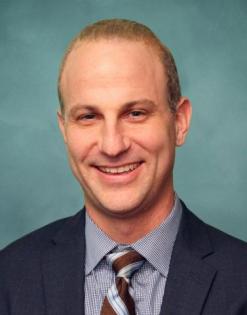 As the treatment options for lung cancer patients are evolving to include biomarker-based precision medicine, the design of clinical trials is changing too. The majority of clinical trials are randomized trials in which all the patients in the trial are randomly assigned to receive either the standard-of-care, the recommended treatment based on current guidelines, or the test therapy – but now other clinical trial designs are becoming available. "It's not a one size fits all approach clinical trial anymore. These new clinical trial designs work to match the right person with the right drug," explains Benjamin Levy, MD, associate professor at Johns Hopkins and clinical director of medical oncology at the Johns Hopkins Sidney Kimmel Cancer Center at Sibley Memorial Hospital in Washington, DC.
New types of clinical trials are emerging in order to utilize genetic biomarkers to optimize treatment. One of the new approaches, called a basket trial, groups patients together based on the genetic make-up of their cancers, not where the cancer occurs in the body. For example, you could have a lung cancer patient and a breast cancer patient in the same basket trial because their tumors share the same genetic biomarkers.
"This approach makes sense when you consider that the underpinnings of these cancers are the same and they would be likely to benefit from the same type of treatment," notes Dr. Levy. "Basket trials are particularly beneficial when developing treatments for patients with rare genetic mutations because it is often difficult to find enough patients within one cancer site for the trial." The basket approach to clinical trial design is already proving its value.  Larotrectinib, a new drug for the treatment of the NTRK genetic mutation regardless of the cancer site, received FDA approval in 2018 based largely on basket trial data.
Another approach that is gaining momentum is the umbrella trial design in which patients are initially grouped based on the site of the cancer and treated with the standard-of-care. When this first treatment stops working, the patients' tumors are re-biopsied and the tissue is tested for biomarkers. Based on the results of the biomarker test, patients are split into separate trial arms and receive an appropriate targeted therapy.
One major umbrella trial that is currently underway is the phase II HUDSON trial that is studying patients with metastatic non-small cell lung cancer who are no longer benefitting from anti-PD-1/PD-L1 immunotherapy. The HUDSON trial employs a non-randomized approach to test biomarker-based treatment options for patients. Researchers are currently enrolling patients at multiple cancer centers around the country. The HUDSON trial is expected to conclude in July 2021.
Clinical trials will continue to evolve with a greater focus on precision medicine as more treatment and diagnostic advancements are made, but other changes are also on the horizon. Researchers and physicians are working together to overcome some of the challenges in conducting clinical trials. One major issue for patients and physicians is the large, upfront investment of effort and time that goes into a clinical trial. If the trial has to stop for some reason (usually because the therapy is not effective or there are too many toxic side-effects) all of the upfront work of enrolling patients will have to be repeated for a new trial.
 "In the future, I expect that clinical trial designs will become more adaptive," says Dr. Levy. "Once the patients are enrolled and the initial paperwork is completed, researchers would conduct the trial as planned. However, if things aren't working out, we shouldn't have to just abandon the trial. We could empower researchers to adjust and adapt, so that we can offer these patients an alternative treatment to try. By allowing the trials to evolve and adapt, we would be able to make better use of initial efforts and offer hope to patients and their families."
As researchers work to provide numerous clinical trial options for patients, it is ultimately up to the patients and their healthcare team to find the best choices based on their specific type of lung cancer and their treatment journey.  
"Ask your physician for options that include biomarker testing. Look for treatments and trials that are targeting your particular cancer," advises Dr. Levy, a member of LUNGevity's Scientific Advisory Board.  "There are a lot of options out there, so join an advocacy group and start asking questions. We are in an era of precision medicine, try to make use of it."
Related Reading:
Learn more about clinical trials
Hear from people who benefitted from clinical trials
Reflections on the 20th World Conference on Lung Cancer
---
Juhi Kunde, MA, is a science writer for LUNGevity.

Blog category:
From the experts
-> Research