Finding lung cancer early, when it is easiest to treat, can save lives.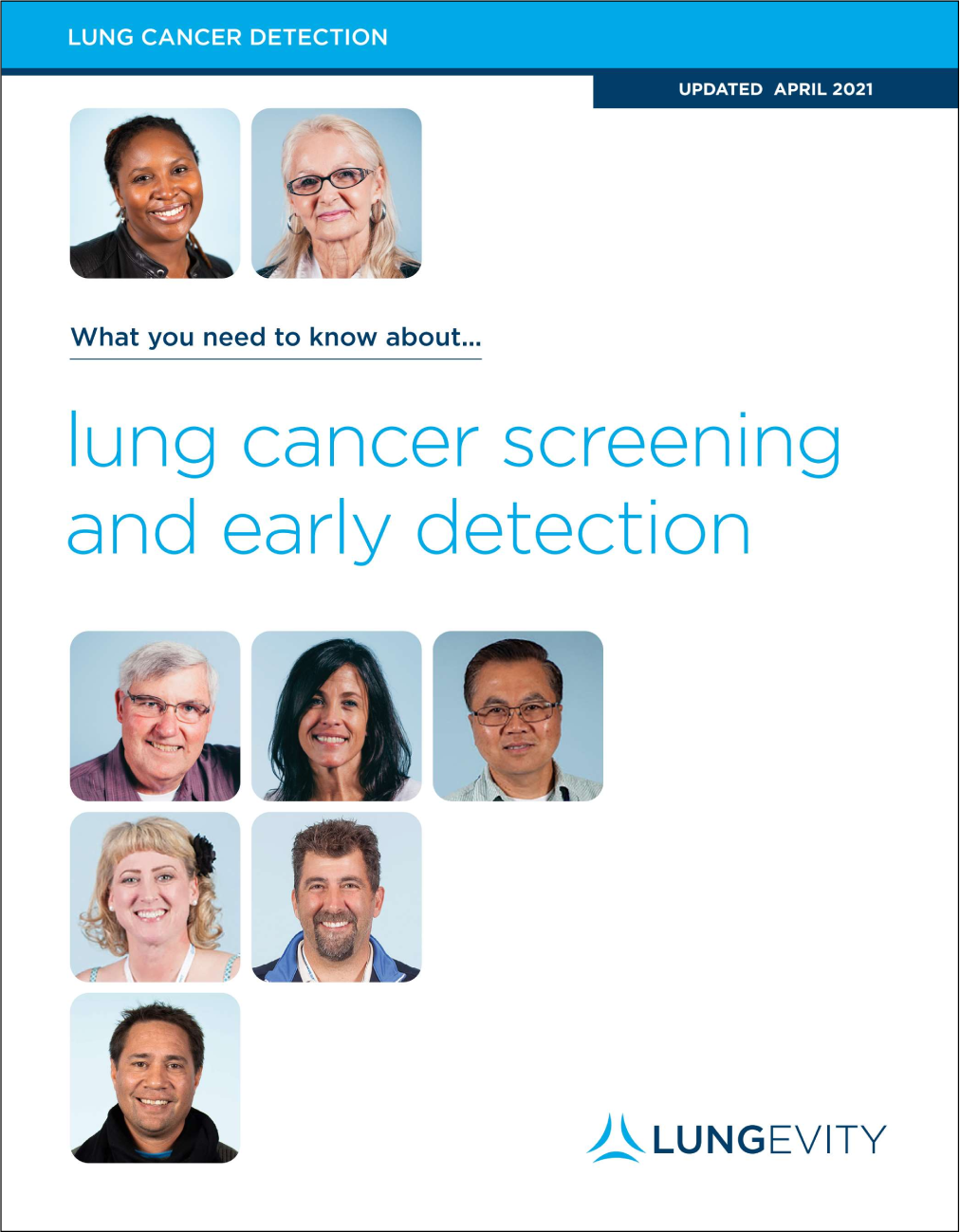 To help you understand and share this information, you can view our free booklet on lung cancer screening and early detection that summarizes the detailed information in the following sections.
Early detection of lung cancer is defined as strategies that can detect lung cancer at a stagethe extent of cancer in the body where surgery or stereotactic body radiation therapy (SBRT) can be offered with the goal of a cure. There are a number of factors that determine the outlook for any lung cancer patient in addition to when the lung cancer is detected, including the type of lung cancer, the patient's health in general, and the responsiveness of the patient's lung cancer to treatment. However, lung cancer is most easily and effectively treated when it is found at an early stage. Statistically, those with lung cancer caught early on have a much higher likelihood of surviving at least five years after diagnosis than those diagnosed when the lung cancer is more advanced.
However, currently, only 17% of lung cancers are diagnosed while the tumor is still localized—that is, only found at the site where it started. This is commonly referred to as stage I. The major challenge is that most people with lung cancer only have symptoms when they are in later stages of the disease, so lung cancer is not usually suspected and discovered until it has had the chance to grow and spread.1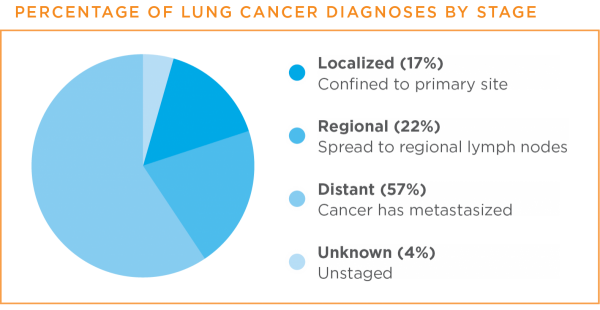 How can lung cancer be detected early?
The National Lung Screening Trial (NLST) and the NELSON Trial
Who should be screened for lung cancer?
What about screening for those who do not meet the current screening criteria?
What is a lung (pulmonary) nodule?
What can cause lung nodules to form?
What to expect during a low-dose CT (LDCT) screening scan
What else to know about lung cancer screening
What is shared decision-making? Why is it important for lung cancer screening?
Choosing a screening center
What happens if a lung nodule is detected during lung cancer screening?
Latest research in lung cancer screening
Updated March 9, 2021
---
References