Posted on September 30, 2019 - 3:06pm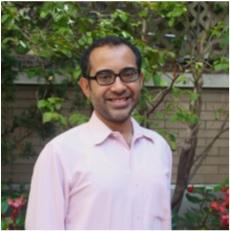 This year's International Association for the Study of Lung Cancer World Conference on Lung Cancer in Barcelona, Spain, was the biggest ever, attracting more than 7,500 patient advocates, researchers, clinicians, and drug developers from 116 countries.
Early Detection and Early-Stage Lung Cancer: The National Lung Screening Trial (NLST) established in 2011 that low-dose computed tomography (LDCT) scans help detect lung cancer in high-risk individuals. However, LDCT has a high rate of false positives: 95% of lung nodules detected in LDCTs are non-cancerous. This year's plenary session included several presentations on combining LDCT with blood-based biomarker tests, such as the EarlyCDT®-Lung Test or a microRNA test described in the BioMILD trial, to help make LDCTs more sensitive. How such tests can be implemented on a large scale is being researched.
A British study comparing video-assisted thoracic surgery (VATS) versus open lobectomy for early-stage lung cancer reveals that use of VATS leads to fewer in-hospital complications and a shorter hospital stay after surgery. It was great to see studies such as this, which clearly demonstrate the impact of treatment strategies on the quality of life of patients.
Biomarker-driven targeted therapies: No lung cancer conference is complete without highlights on targeted therapies. The drug AMG510, which targets a specific mutation in the KRAS gene, the G12C mutation, is continuing to show promise in early clinical trials. This is a huge step, given that the KRAS gene has been long considered "untargetable" despite the fact that mutations in the KRAS gene are found in 25% of adenocarcinomas. Another drug, selpercatinib (also known as LOXO-292), is very effective, as seen in the LIBRETTO-001 clinical trial, in lung cancers positive for a fusion in the RET gene. Such fusions are rare in lung cancer and seen in 1%-2% of adenocarcinoma patients. The success of these two trials remind us that the first step to accessing such targeted therapies is access to comprehensive biomarker testing. Since 2015, LUNGevity has been advocating for comprehensive biomarker testing through our Take Aim Initiative.
Immunotherapy: Analysis of data collected through two clinical trials (CheckMate 017/057) demonstrate that non-small cell lung cancer (NSCLC) patients taking nivolumab experienced a five-fold increase in 5-year survival rates compared with those patients who received chemotherapy. This study clearly shows that immunotherapy may provide long-lasting responses in patients who respond to immunotherapy. Results from the Impower131 study presented at this year's meeting show that the addition of the immunotherapy drug atezolizumab to the current standard of care, chemotherapy (carboplatin/nab-paclitaxel), for squamous cell lung cancer improves patient outcomes. This benefit was seen in patients whose tumors express high levels of the PD-L1 protein. These studies continue to demonstrate that immunotherapy is here to stay. It is, however, becoming more and more evident that immunotherapy combinations are more likely to be used rather than single-agent immunotherapy.  
Small cell lung cancer: Speaking of combination immunotherapy, results of the CASPIAN trial show that the immunotherapy (durvalumab)-chemotherapy (etoposide and platinum drugs) combination is better than chemotherapy alone in SCLC patients in the first-line setting. The CASPIAN trial is a great step in the right direction—adding a new treatment option for SCLC, a highly aggressive type of lung cancer that has seen less progress than non-small cell lung cancer (NSCLC). Another area of investigation in SCLC is the use of PARP inhibitors in combination with other treatment approaches. SCLC cells produce high amounts of the PARP protein, which in turn, makes these cells resistant to chemotherapy. A PARP inhibitor, olaparib, in combination with temozolomide is showing promise in a Phase 1/2 clinical trial.
Participation in the STARS program:  Much of my time at WCLC was spent in my role as a mentor to an advocate from Nigeria in the IASLC inaugural Supportive Training for Advocates on Research and Science (STARS) program. This new program aims to increase the number of Patient Research Advocates (PRAs) equipped to provide accurate scientific translation in their online or real-life lung cancer patient/caregiver groups, and to provide the patient perspective for lung cancer research and policy. Research advocacy, which is different from patient advocacy, entails patient and caregiver involvement in deeper aspects of research, such as providing feedback on research studies and study designs, dissemination of complex scientific information to the community at large, and helping patients find and enroll in clinical trials. Composed of five mentees and five mentors from different countries, the STARS program fills this important unmet need in lung cancer research advocacy.
I left Barcelona with optimism and a firm commitment to continue to advocate for research that is meaningful to the lung cancer community. Adéu, Barceona, and jumpa pada tahun depan (see you next year!), Singapore.
Related Reading:
An Oncologist's Perspective on Comprehensive Biomarker Testing
Highlights of the 2019 ASCO Meeting
Highlights of the AACR 2019 Annual Meeting
---
Dr. Basu Roy is LUNGevity's Vice President of Research. 
Blog category:
From the experts
-> Biomarker testing
-> Early detection
-> Research