Posted on January 8, 2020 - 4:13pm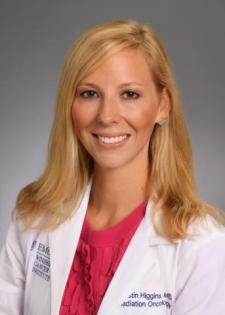 Small cell lung cancer (SCLC) is one of the two major types of lung cancer. It differs from the other major type of lung cancer, non-small cell lung cancer (NSCLC), in a number of ways, including where the cancer begins, the way the cells appear under a microscope, and the way the cancer progresses. About 15% of lung cancer cases are SCLC. There are two stages of SCLC: limited-stage SCLC (LS-SCLC) and extensive-stage (ES-SCLC). The two stages differ in the extent of the spread of the disease. LS-SCLC is typically confined to one lung, whereas ES-SCLC has spread to the other lung or other organs such as the brain, adrenal glands, or bones. LS-SCLC and ES-SCLC are therefore treated differently.
For the past three decades, very little progress had been made in the treatment of SCLC. Traditionally, chemotherapy was the first line of treatment for ES-SCLC patients. That has changed because of the Impower133 study from 2018 that showed that the addition of immunotherapy (atezolizumab, also known as TECENTRIQ®) to chemotherapy improves the outcomes of ES-SCLC patients. Also, the recent CASPIAN trial from 2019 confirmed the finding: an immunotherapy-chemotherapy combination (using a different immunotherapy, durvalumab, also known as IMFINZI®) is more effective than using only chemotherapy for ES-SCLC.
We sat down with Dr. Kristin Higgins, radiation oncologist from Emory University Winship Cancer Center, to discuss an exciting new clinical trial testing whether immunotherapy added to the treatment of LS-SCLC patients improves outcomes. Dr. Higgins is also associate professor in the Department of Radiation Oncology at Emory University School of Medicine. She is the principal investigator of several clinical trials that are testing novel treatment approaches for lung cancer. One such clinical trial is LU005, an NRG Oncology/Alliance study comparing chemoradiation with or without immunotherapy for the treatment of LS-SCLC. This clinical trial is funded by the National Cancer Institute and is for patients with newly diagnosed LS-SCLC. You can watch the webinar to learn more about our discussion with Dr. Higgins.
Dr. Higgins also answered questions from the SCLC community on important topics such as prophylactic cranial irradiation (PCI), early detection of SCLC, biopsies, and treatment for ES-SCLC. You can read the questions and answers here: SCLC webinar Q&A.
What is the LU005 clinical trial?
The LU005 is a new Phase III clinical trial, which will test whether the addition of immunotherapy to the current standard of care, chemotherapy plus radiation, is more effective in the treatment of LS-SCLC. The trial follows a pragmatic trial design that aims to include as many LS-SCLC patients as possible.
Currently, LS-SCLC patients are treated with platinum/etoposide (chemotherapy combination) with radiation, followed by PCI. With this treatment, the five-year survival rate is about 25% to 30%, which is suboptimal. Also, only 55% of patients diagnosed with LS-SCLC receive this treatment.  Given the success of immunotherapy in ES-SCLC, doctors are now testing whether immunotherapy can be used for LS-SCLC patients. The LU005 trial is open at multiple sites. This will help patients be able to access the right care at the right time.
 
How will patients receive treatment if they participate in the LU005 trial?
The first treatment group is the standard-of-care, or control, group: chemotherapy and radiation given together. The radiation can be given daily or twice daily for several weeks. The experimental group includes that same chemoradiation backbone, but we add in the immunotherapy when the radiation starts with the second cycle of chemotherapy. The immunotherapy (as an infusion) is given at the same time as the chemoradiation and continues every three weeks for a year.

Figure courtesy: Dr. Kristin Higgins
What should patients and their caregivers be aware of about LU005?
It is important to know that a patient can get one cycle of chemotherapy before going on the trial. This is purposeful as many patients with SCLC will be diagnosed in the hospital and started on chemotherapy right away. The staging work-up (where the stage of SCLC is determined after conducting imaging tests) can be completed after this first cycle of chemotherapy, and patients are still eligible for enrollment.
Only patients who have a significant autoimmune disease (autoimmune disease that requires medication with 10mg of prednisone or more daily) or a history of organ transplantation are not eligible for the trial.
How can patients or their caregivers learn about LU005?
You can learn more about the LU005 by visiting the website. Also, you can contact us by calling 404-778-0603 and/or emailing me at Kristin.higgins@emory.edu.
Are there other clinical trials testing immunotherapy for LS-SCLC?
The ADRIATIC study is another clinical trial that is testing whether immunotherapy given after a LS-SCLC patient finishes chemoradiation improves outcomes.
Dr. Higgins can be followed on Twitter at @KHigginsMD. You can find information about small cell lung cancer here or download our patient education booklet here.
---
Dr. Basu Roy is LUNGevity's Vice President of Research. 
Blog category:
From the experts
-> Research
-> Treatment