Posted on March 2, 2015 - 11:15am
LUNGevity Foundation is proud to announce Dr. Julie Brahmer, MD, as the March LUNGevity Hero.  Dr. Brahmer's dream of curing cancer began at a young age, influenced by her grandfather's struggle with non-Hodgkin lymphoma.  She has emerged as a leader in the field of immunotherapy for patients with lung cancer, authoring more than 90 scholarly articles and speaking on the subject of immunotherapy at events nationwide, including LUNGevity's HOPE Summit.  
"At the time I started, in 2000, the field of lung cancer research was wide open. Not a lot of people were interested, and there were no patient advocacy groups," Dr. Brahmer shared. "I found lung cancer research exciting as I could make a difference for patients and for science."
Through her groundbreaking research, Dr. Brahmer has made a significant impact on the evolving field of immunotherapy, leading the scientific community's quest to harness the body's own immune system in order to fight cancerous cells.  She was a clinical investigator in the lung cancer portion of the phase I trial of the PD-1 inhibitor nivolumab, an immunology treatment.  The trial was concluded early because it met its endpoint ahead of schedule.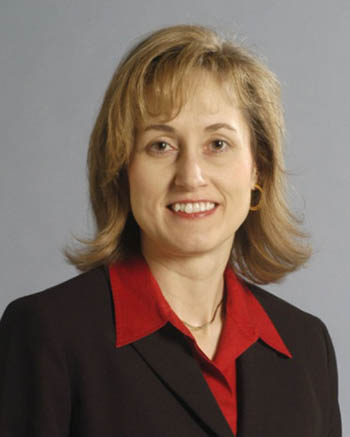 In addition to her clinical research, Dr. Brahmer also teaches at The Sidney Kimmel Comprehensive Cancer Center at Johns Hopkins and practices medicine.  She realized early in her career that working directly with patients was important to her, allowing her the rare opportunity to witness first-hand the impact of her work on the lung cancer community.  Dr. Brahmer was named director of the Thoracic Oncology Program at the Kimmel Cancer Center at Johns Hopkins University in January, and oversees the Multidisciplinary Symposium on Thoracic Malignancy, as well as a $35 million investment in the program.
As a strong advocate for lung cancer research, she serves on the board of several foundations, including LUNGevity's own scientific advisory board, and she speaks about the importance of the public perceptions and awareness of lung cancer, and the critical need to support future research.
"LUNGevity Foundation is honored to name our accomplished scientific advisory board member Dr. Brahmer as the March LUNGevity Hero for her vocal support and her and achievements in the groundbreaking and transformative field of immunotherapy," said Andrea Ferris, president and chairman of LUNGevity Foundation. "LUNGevity is fortunate to be witnessing firsthand the extraordinary impact Dr. Brahmer's work has had and will continue to have on those fighting the disease.  We are entering a revolutionary time for lung cancer research and Dr. Brahmer is at the forefront."