Research Funded to Date
Career Development Awards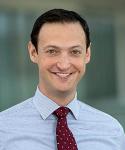 Joshua Bauml, MD
Perelman School of Medicine—University of Pennsylvania, Abramson Cancer Center,
Philadelphia,
PA
Phase II study of pembrolizumab and itacitinib (INCB39110) in NSCLC
The lung cancer treatment landscape is rapidly evolving with the advent of immunotherapy. Now, three checkpoint inhibitors are available in the first-line and second-line settings for certain subsets of patients with advanced-stage NSCLC. Despite this promise, a large subset of patients treated with immunotherapy will not respond to these drugs. This lack of response may be attributed to immune suppressive mechanisms, such as interferon signaling.
Dr. Joshua Bauml's laboratory is studying pathways that block interferon signaling, such as the JAK-STAT pathway. He proposes to conduct a phase II combination clinical trial (the immunotherapy drug pembrolizumab with the JAK-STAT pathway inhibitor itacitinib) in patients with advanced-stage NSCLC. Dr. Bauml postulates that the combination regimen will remove the immune suppressive effects of interferon signaling and enhance the action of pembrolizumab. He will also be collecting tumor and blood samples during the course of the trial and characterize these samples to identify molecular predictors of response in patients.
---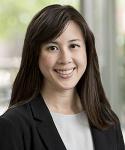 Wei-Chu Victoria Lai, MD
Memorial Sloan Kettering Cancer Center,
New York,
NY
Overcoming chemoresistance through epigenetic modification in SCLC
Small cell lung cancer (SCLC) comprises 15% of all diagnosed cases of lung cancer. It usually responds to initial chemotherapy; however, it inevitably becomes resistant to the chemotherapy and progresses. Identifying strategies to reverse chemoresistance in SCLC continues to be an unmet need.
SCLC cells produce high amounts of a protein called EZH2. This protein helps SCLC cells escape the effects of chemotherapy. DS-3201b is a drug that blocks the effects of EZH2. Dr. Lai will conduct a phase 1 clinical trial with DS-3201b in patients with extensive-stage SCLC receiving chemotherapy. The goal of the trial is to determine whether addition of DS-3201b to chemotherapy prevents the development of chemoresistance in SCLC patients. 
---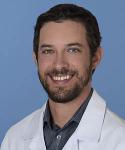 Aaron Lisberg, MD
University of California, Los Angeles,
Los Angeles,
CA
Intratumoral CCL21-gene modified dendritic cells with pembrolizumab in NSCLC
Currently, three immune checkpoint inhibitors are approved by the FDA for the treatment of advanced-stage NSCLC. Recently, an immunotherapy-chemotherapy combination regimen has shown to be effective in both advanced-stage squamous and non-squamous NSCLC patients. Despite this promise, immunotherapy works only in a subset of patients with advanced-stage NSCLC. There remains an unmet need to improve immunotherapy modalities such that a larger patient population may benefit from this novel treatment regimen. One hypothesis is that current checkpoint inhibitors do not work in all patients because specialized immune cells called T-cells (the target of immune checkpoint inhibitors) are unable to home in on their tumors (these tumors are referred to as "cold" tumors).
Dr. Aaron Lisberg is studying a novel combination immunotherapy approach—administering a checkpoint inhibitor, pembrolizumab, with genetically modified immune cells derived from a patient. Dendritic cells are immune cells that help other immune cells such as T-cells in identifying and homing in on a cancer. Dr. Lisberg's laboratory will genetically manipulate a patient's dendritic cells to artificially produce a protein called CCL21 (CCL21-DCs). He proposes that combining these CCL21-DCs will help recruit T cells to a patient's tumor and make them responsive to the immune checkpoint inhibitor (turning a cold tumor into a hot one).
---