Research Funded to Date
Career Development Awards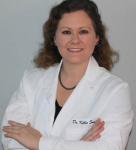 Kellie Smith, PhD
Johns Hopkins School of Medicine,
Baltimore,
MD
Immunometabolic T cell profiling as a prognostic liquid biopsy in NSCLC
Checkpoint inhibitors, a type of immunotherapy, are now available in the first-line and second-line settings for certain subsets of NSCLC patients. Furthermore, the U.S. Food and Drug Administration recently approved an immunotherapy-combination treatment regimen for the treatment of a subset of advanced-stage NSCLC patients. While we are making progress in combining and sequencing immunotherapy with other conventional treatments, it is still unclear which patients will respond to these combinations. Dr. Kellie Smith's laboratory is studying immune cells in blood samples from patients who have received the recently approved combination therapy. She postulates that immune cells from patients receiving the combination behave very differently from immune cells from patients who have received single-agent immunotherapy. Dr. Smith's team will identify and exploit these differences to develop a blood test that will help predict which patients may benefit from combination therapies, thereby sparing patients the exposure to ineffective treatments.
---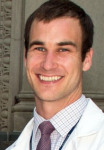 Jeffrey Thompson, MD
University of Pennsylvania,
Philadelphia,
PA
Development of markers to predict response to immunotherapy in NSCLC
Currently, three immune checkpoint inhibitors are approved by the FDA for the treatment of a subset of advanced-stage NSCLC. However, immunotherapy is a costly treatment regimen and comes with a unique side effect profile because of the inhibitors' ability to cause inflammatory tissue damage. At present, the PD-L1 protein is used as a biomarker to predict which patients may respond to immunotherapy. Unfortunately, presence or absence of PD-L1 protein may not be an accurate predictor of response. Dr. Jeffrey Thompson is studying how we can develop more accurate biomarker signatures that may not only predict response to immunotherapy but may also determine which patients will develop treatment-related side effects. He will develop a novel blood-based liquid biopsy approach that will enable doctors to predict which patients will respond to immunotherapy drugs.
---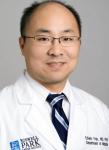 Edwin Yau, MD, PhD
Roswell Park Cancer Institute,
Buffalo,
NY
Lung cancer detection by CRISPR-based detection of circulating tumor DNA
This grant was funded in part by Schmidt Legacy Foundation and Upstage Lung Cancer
Currently,  computed tomography (CT) is available as a tool for the early detection of lung cancer in high-risk individuals. Unfortunately, it has a high false-positive rate: less than 5% of people with nodules found through CT actually have lung cancer. Apart from the distress associated with false positives, individuals may have to undergo invasive procedures, such as a biopsy, to rule out lung cancer.
Circulating tumor DNA (ctDNA) is DNA released from dying cancer cells into the bloodstream. Individuals with early-stage lung cancer may have ctDNA in their blood, even when the cancer is localized. CRISPR-Cas technology is a novel DNA modifying tool that can be used to develop sensitive, specific, and economic ctDNA assays. Dr. Edwin Yau will develop a CRISPR-Cas-based blood test to detect ctDNA in the blood of individuals suspected of having lung cancer. While the immediate goal of the project is to evaluate this blood test in individuals who have already undergone a CT scan, the ultimate goal of the project is to develop a blood test for screening all individuals.
---