Project Transform—a collaboration between LUNGevity and The Ohio State University School of Medicine—is an innovative approach to understanding treatment preferences of patients with lung cancer. It encompasses core principles of patient-centered outcomes research (PCOR), in line with LUNGevity's mission of providing a voice to the lung cancer patient.
The Project Transform Team
John FP Bridges, PhD, MEc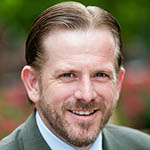 Dr. John Bridges is a Professor in the Departments of Biomedical Informatics and Surgery at The Ohio State University School of Medicine. Throughout his career, John has advocated to involve patients and other stakeholders in healthcare decision making. He supports that patients and stakeholders should have a "seat at the table" in the allocation of resources and in the regulation of medicines.
John was the Principal Investigator (PI) for the Project Transform Pilot Project and will continue to be the PI for the national Project Transform study.
Upal Basu Roy, PhD, MPH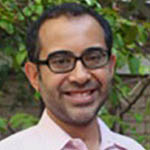 Dr. Upal Basu Roy is the Director of LUNGevity Foundation's Translational Science Research Program and Director of Patient FoRCe (Patient Focused-Research Center). He manages the logistical aspects of Project Transform.
For questions about the patient preference study, you can contact Upal at ubasuroy@LUNGevity.org
Project Transform's External Advisory Committee
Jeff Allen, Friends of Cancer Research 
Joel Beetsch, Celgene
Gideon Blumenthal, MD, FDA
Philip Bonomi, MD, Rush University Medical Center
Julie Brahmer, MD, Johns Hopkins School of Medicine
Emuella Flood, ICON
Susan Gorky, Celgene
Cynthia Grossman, PhD, Faster Cures
Frank Liu, Merck
Linnea Olson, lung cancer advocate, blogger, and artist
Salome Samant, MD, Merck
Jamie Studts, PhD, University of Kentucky
Michelle Vichnin, Merck