Early detection saves lives!
The long-term goal of our Early Detection Research Award Program is to noninvasively find and treat lung cancer early and save lives. Our awardees are answering important questions that address unmet needs in the early detection of lung cancer:
How can we find lung cancer early when it is most treatable?
How can we noninvasively determine if the cancer is aggressive or indolent (which ones need medical intervention and which do not)?
How do we know which people are at highest risk for lung cancer and should be monitored more vigilantly?
How can we catch lung cancer early in people who are at low risk (eg, never-smokers)?
Early Detection projects funded to date fall into the following categories.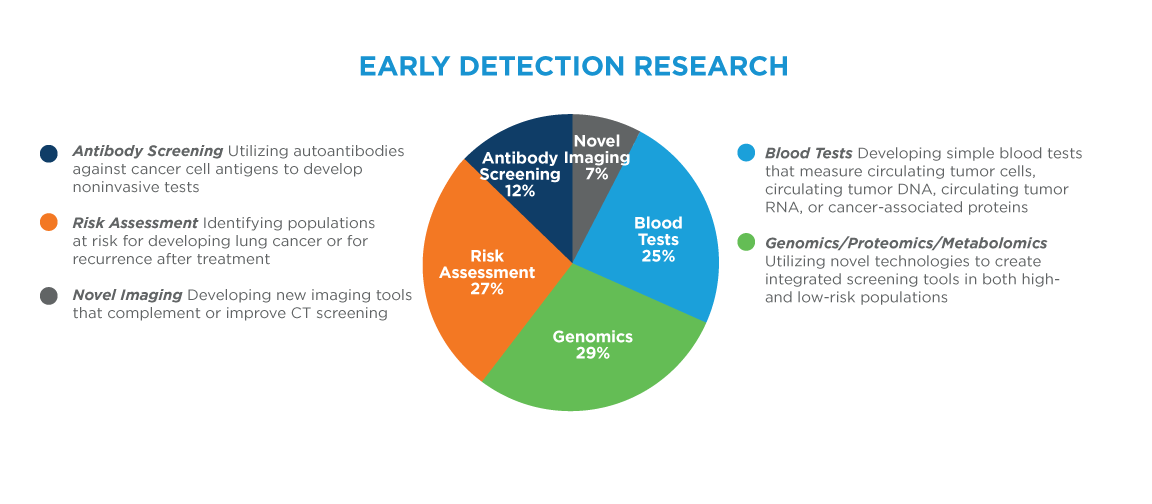 LUNGevity, in collaboration with Stand Up To Cancer, and the American Lung Association's LUNG FORCE, has funded two research teams with a focus on a novel approach to early detection: lung cancer interception, catching precancerous cells and blocking them from turning into cancer cells. Finding lung cancer early, when it is most treatable, will save thousands of lives. Learn more about the first-ever Lung Cancer Interception Research Awards.