Posted on January 3, 2020 - 9:22am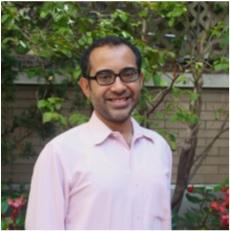 Goodbye, 2019! 2018 might have been a year of firsts—setting up high standards for 2019 to measure up to—but it has not disappointed.
Biomarker-driven treatment for lung cancer saw several wins. ROZLYTREK™ (entrectinib), a targeted therapy for NTRK-positive lung cancers (and other cancers), was approved by the United States Food and Drug Administration (FDA). Alterations in the NTRK genes are found in several adult (including lung cancer) and pediatric cancers. ROZLYTREK™ was also approved for the treatment of ROS1-positive lung cancer, providing a treatment option other than XALKORI®, which is unable to penetrate the brain and prevent brain metastasis. In addition, data from clinical trials with RET-blocking tyrosine kinase inhibitors such as pralsetinib (formerly known as BLU-667) and selpercatinib (formerly known as LOXO-292) show that these drugs are highly effective in blocking the growth of RET-positive lung cancer.

KRAS-positive tumors, also biomarker-driven, deserve a special mention. Though a commonly occurring mutation seen in 25% of adenocarcinomas (a subtype of non-small cell lung cancer (NSCLC)), this gene was considered untargetable. However, clinical trial results using new drugs such as AMG510 and MRTX849 demonstrate that we may be getting closer to the target. These new drugs work against a specific type of KRAS mutation—the G12C mutation.
The first-line treatment for small cell lung cancer (SCLC) changed in 2019. The immunotherapy drug TECENTRIQ® (atezolizumab), in combination with chemotherapy, is now the standard of care for extensive-stage SCLC (ES-SCLC). And the story gets even better. The CASPIAN clinical trial, which tested another immunotherapy drug, IMFINZI® (durvalumab), with chemotherapy, shows that this immunotherapy-chemotherapy combination may be effective as first-line treatment for ES-SCLC. Therefore, ES-SCLC patients may have not one, but two, treatment options soon.

Our collective advocacy around the 14-Day Rule was successful! The Centers for Medicare & Medicaid Services (CMS) decided not to pursue the changes that they proposed this summer. Those rules would have reinstated barriers that would cause delays in biomarker testing for lung cancer patients. (You can check out a recording of our webinar here).

And the icing on the cake was seeing patient advocates, Ivy Elkins and Jill Feldman, present results from Project PRIORITY at two international conferences: the World Conference on Lung Cancer 2019 and the North America Conference on Lung Cancer 2019. Ivy and Jill are co-founders of the EGFR Resisters, a grassroots-driven patient community dedicated to changing the outcomes of EGFR-positive lung cancer.
While 2019 has been great, let's not lose the momentum of progress! Please join me in our pledge to make sure that we see even bigger wins in 2020!
Related Reading:
My Experience with Lung Cancer Clinical Trials
Highlights of the 2019 ASCO Meeting
Highlights of the AACR 2019 Annual Meeting
---
Dr. Basu Roy is LUNGevity's Vice President of Research. 
Blog category:
From the experts
-> Biomarker testing
-> Early detection
-> Research
-> Treatment