Posted on October 22, 2019 - 11:35am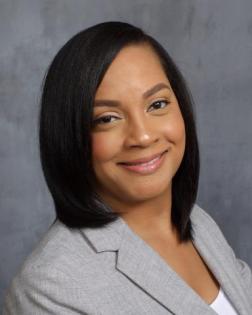 Erin Charla Peterson, LCSW, is Senior Social Work Counselor at The University of Texas MD Anderson Cancer Center.   She is a Licensed Clinical Social Worker who provides counseling and other supportive services to lung cancer patients within the Thoracic Medical Oncology and Thoracic Surgery Clinics.
In a few sentences, can you explain the role of a social worker?
Social workers are skilled to provide counseling services to patients and families to address the adjustment to and coping of a cancer diagnosis. Social workers assess patient's needs and connect them with appropriate resources within the institution and/or community.  Social workers can also assist patients with completing advance directives such as a living will or medical power of attorney.
Is your role patient-facing?
Yes, social workers meet with patients face to face.  We can also assist patients via telephone.  We interact with patients on an as-needed basis or anytime a referral is received from the medical team.
Why is it important for someone affected by lung cancer to have a social worker on their medical team? 
Social workers are a supportive resource for patients throughout their experience with cancer. We provide counseling services to enhance coping.  We also link patients with the appropriate resources for financial issues, long-term housing for treatment, transportation needs, and assistance with care in the home if needed.   
What's the most common misconception patients have about social workers/what social workers do?
The most common misconception that patients have when I visit with them in clinic is that they are being seen because something is "wrong" with them or they are mentally unstable.  A lot of the distress that patients experience is usually normal considering their circumstances.   I usually meet with patients in clinic to introduce social work services or to address issues that they have expressed to the medical team.
What are some tips you have for patients and caregivers to help them work better with their social worker or healthcare provider in general?
Patients receive a lot of information during visits that they may not be able to recall.  It's always good for patients to have someone to accompany them to their appointments to receive the same information just in case the patient misses something and to provide support.   If your treatment center uses a system where you can send messages to your medical team online, use it because you can get responses to questions or concerns faster that way.
What is a question you wish more patients would ask?
Social workers visit with many patients a day but cannot meet with all patients.  Patients should ask their medical teams about meeting with a social worker or what supportive resources may be available to them.  
What type of patient education and support resources have you found most useful? What type of education and resources do you recommend to patients and caregivers?  
We have general support groups for patients and caregivers within our institution.  The Lung Cancer Alliance and LUNGevity are great resources for support.  There are also organizations that assist with transportation and housing that may or may not be specific to where you live and a social worker can educate patients on those resources.   For example, in Texas, Joe's House is a great resource to find lodging and Angel Flight has been a big help to patients from out of town.
In your own opinion, what is a patient's "secret weapon"?
In my opinion, a patient's "secret weapon" can be self-care and maintaining some normalcy in their lives throughout their experience with cancer.  I believe that utilizing positive coping strategies enhances a patient's ability to cope which can include mindfulness, meditation, engaging in enjoyable activities, reading a good book, or taping into their spiritual resources.  Having a good support system in place is also important.
What motivated you to become a social worker?
I decided to become a social worker because I enjoyed helping others and wanted to have a positive impact on their lives.  There are a lot of people in the world with so many needs, who are experiencing difficult times, and may even be overlooked, and I wanted to be that support for them.  As a social worker in an oncology setting, I wanted to be able to provide patients with support and hope.  My parents were also a huge influence on my career choice.
What do you find most rewarding about your job?
The most rewarding part of my job is supporting patients during one of the most stressful and challenging times of their lives.  I have found that providing solutions to patient's needs whether it is emotional or financial to be very rewarding.  Witnessing a positive shift in a patient's mood or circumstances as a result of my help is always gratifying.
What role do you think advocacy plays or can play in your field?
Social works are part of the interdisciplinary team and can serve as advocates for patients.  We can advocate for patients who may have a need related to system issues which may include issues with their medical team, scheduling, or insurance.  We can also help patients communicate with the medical team about what their wishes are regarding their overall care and treatment.
What is one piece of advice you would give to someone newly diagnosed with lung cancer?
I would advise someone newly diagnosed with lung cancer to seek out an oncologist who specializes in lung cancer, specifically someone who is knowledgeable about the most current treatment options.  I would advise them to advocate for themselves and to get to know their medical team.  If you have a need, don't be afraid to ask your medical team for help so that they can connect you with the right person.
What gives you hope for people living with lung cancer?
I have worked with lung cancer patients for eleven years.  There has been many advances in treatment for lung cancer now more than ever which is exciting.   The bravery, resiliency and determination of my patients gives me hope every day.
---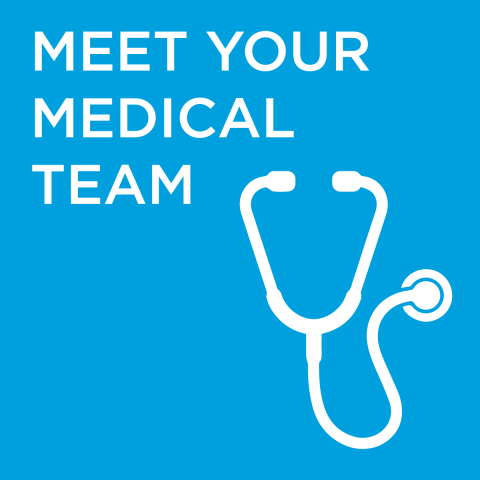 Meet Your Medical Team blog series gives lung cancer patients insight into the role and importance of each medical specialist that they encounter through their diagnosis and treatment. These interviews are intended to help patients communicate better with their healthcare providers and become better advocates in their own care.
Learn more about the different types of medical experts that make up your medical team in the Lung Cancer 101 section of LUNGevity's website.
Blog category:
From the experts
-> Your medical team