Posted on January 8, 2021 - 10:31am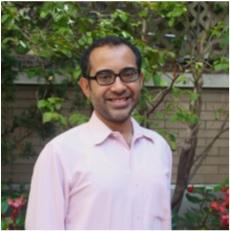 2020 was a year of firsts—the first global pandemic of the 21st century; the first FDA approvals for two oncogenic drivers, RET and MET; the first approval of a targeted therapy for early-stage lung cancer; and many more.
I always enjoy reflecting on the previous year because it gives me the opportunity to celebrate its successes and then look forward to what the new year will bring. 2020 was a mixed bag, as all of you know.
A big year for immunotherapy: There were several immunotherapy approvals in 2020. Now, patients with advanced-stage non-small cell lung cancer (NSCLC) whose tumors do not have an oncogenic driver mutation or alteration have several immunotherapy options, either as monotherapy, or in combination with another immunotherapy or chemotherapy. The ultimate choice of immunotherapy will depend on the following factors:
Histology (squamous versus nonsquamous)

PD-L1 expression—a biomarker that is currently used to identify which patients may benefit from immunotherapy

Patient preference about their goals of their lung cancer treatment

Overall health of patient (performance status)

Age of patient

Whether the patient has a history of an autoimmune disease
You can read more about the various first-line immunotherapy options here.
Small cell lung cancer (SCLC): Small cell lung cancer deserves a special mention. The FDA approved the use of durvalumab in combination with chemotherapy for the first-line treatment of extensive-stage SCLC (ES-SCLC). This is the second immunotherapy combination to be approved in this treatment setting. More options! Equally important is the approval of lurbinectedin, a new drug approved for patients with ES-SCLC who have progressed on their first- or subsequent-line treatment. The approval of lurbinectedin fills a crucial unmet need in the SCLC space—what's next if the SCLC grows or comes back after first-line treatment.
Biomarker-driven therapies: As NSCLC gets more and more molecularly segmented, each of the "slices of the pie," or types of NSCLC, is almost like a rare disease. A lot of these "rare" mutations are shared by other cancers. Therefore, a successful drug development approach would be to "unite and conquer." Examples of such drugs are the RET-blocking drugs, pralsetinib and selpercatinib, both of which were approved this year for the treatment of advanced-stage NSCLC with RET rearrangements (which can also be found in certain types of thyroid cancer). We also saw the approval of another targeted therapy, capmatinib, that blocks the effects of the MET exon 14 skipping mutation, another rare mutation. Every patient with advanced-stage NSCLC should undergo comprehensive biomarker testing to identify any driver mutations, other gene alterations, and the level of PD-L1 protein expression. Based on the results, an optimal first-line treatment option can be selected.
Speaking of biomarker testing for only advanced-stage NSCLC patients, this may soon change. Data from the ADAURA study, showing that use of osimertinib as an adjuvant therapy (treatment given after surgery) in early-stage lung cancer prevents the cancer from recurring (coming back), led to the approval of osimertinib as an adjuvant therapy for early-stage patients. Typically, early-stage NSCLC patients (stage IB to some IIIA patients who can undergo surgery) receive chemotherapy after their surgery to prevent recurrence. Despite adjuvant chemotherapy, around 45% (stage IB) to 76% (stage III) patients have a recurrence within five years of completing treatment. Use of osimertinib after surgery reduced the risk of cancer recurrence by 89% for patients with stage IB-IIIA NSCLC whose tumors tested positive for an EGFR mutation. While there are several unanswered questions about the use of osimertinib as an adjuvant therapy, the approval is a great step in the right direction.
Update in lung cancer screening guidelines:The United States Preventive Services Task Force (USPSTF) has proposed to change the current lung cancer screening guidelines—to expand eligibility to include those aged 50 years to 80 years who have a 20 pack-year smoking history and who currently smoke or have quit smoking within the past 15 years. Current USPSTF guidelines state that annual screening with low-dose CT is recommended in adults 55-80 who have a 30 pack-year smoking history and who currently smoke or have quit within the past 15 years. When formalized, the updated guidelines will have the potential to save many more lives through the early detection of lung cancer.
Launch of the EGFR-Positive Lung Cancer Research Award Program: LUNGevity partnered with the patient-led group EGFR Resisters on the EGFR-Positive Lung Cancer Research Award Program. EGFR Resisters was founded in 2017 by EGFR-positive lung cancer patients to drive important research questions and fund novel research and clinical trials into their mutation that may ultimately save and improve the quality of their lives. The goal of the research is to transform EGFR-positive lung cancer into a manageable, chronic disease.
Launch of Project PEER (Understanding the lung cancer Patient ExperiEnce in the Real-world setting): LUNGevity launched our new longitudinal study in collaboration with the U.S. Food and Drug Administration (FDA) Oncology Center of Excellence (OCE), titled Understanding the lung cancer Patient ExperiEnce in the Real-world setting (Project PEER). The overarching goal of Project PEER is to understand the lung cancer patient experience, irrespective of diagnosis (stage/histology), outside of the clinical trial setting. The Project PEER collaboration seeks to systematically understand how patients with lung cancer feel and function and whether this experience is affected by their specific diagnosis and treatment. The real-world data from Project PEER will be used to explore patterns in patient experiences and compare those patterns to what is seen in clinical trial data within the same patient population. You can find more information on Project PEER at the study website by clicking here.
COVID-19 pandemic: COVID-19 was declared a global pandemic by the World Health Organization on March 11, 2020. Since then, the disease has surfaced on every continent except Antarctica. Caused by the SARS-CoV-2 coronavirus, the pandemic has affected millions of people. The lung cancer community is especially vulnerable to developing a severe form of COVID-19. What has really inspired me is how the global medical community has mobilized and come together to defeat this beast! We already have three vaccines that are showing promise (two approved already by the FDA for use in the U.S.) and many more underway. The global lung cancer community deployed the Thoracic Cancers International COVID-19 Collaboration (TERAVOLT) registry to understand how the disease affects patents with lung cancer.  The COVID-Lung Cancer Consortium (CLCC) was established by thoracic oncology leaders in the United States to gather a forum of key-opinion leaders in academia, leaders from NCI and FDA, and patient advocacy groups to discuss emerging clinical issues for patients with lung cancer. The CLCC recently received a $3.9 million grant from the National Institutes of Health to study the immune response to the SARS-CoV-2 virus in lung cancer patients compared to "healthy" individuals and how this will impact vaccination. 
I don't have a crystal ball, so I cannot predict what 2021 will bring—but I can certainly speculate! I believe that we will see more drug approvals for biomarker-driven lung cancer, such as KRAS+ and HER2+ lung cancer. We will also need to continue public health measures (masking, social distancing, and handwashing) until we achieve 70%-80% vaccination coverage against COVID-19. As crazy as 2020 was, 2021 can only get better, right?
We wish you and yours a safe and peaceful 2021!
Related Reading:
Blog category:
From the experts
-> Biomarker testing
-> Diagnosis
-> Early detection
-> Lung cancer types
-> Research
-> Treatment