Posted on June 9, 2021 - 2:04pm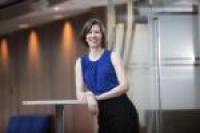 On May 28, 2021, the global lung cancer community celebrated news that the US Food & Drug  Administration (FDA) has granted accelerated approval for sotarasib as a second-line treatment for adults with KRAS G12C-mutated non-small cell lung cancer (NSCLC) with locally advanced or metastatic disease.
The Kirsten rat sarcoma viral oncogene homolog (know better as KRAS) is one of the most common driver mutations in lung cancer, found in 25%-30% of adenocarcinoma patients, and is prevalent in many types of cancer. The KRAS G12C mutation is found in nearly 40-45% of KRAS-mutated NSCLC cases and 13% of all lung adenocarcinomas, making it one of the most common lung cancer driver mutations.
While targeted therapies have been available to treat patients with mutations such as EGFR, ALK, and ROS1, mutations in the KRAS gene have been difficult to target. Because of the difficulty in developing a KRAS drug, many researchers had deemed it "undruggable." This approval is meaningful for KRAS lung cancer patients, as it marks a significant step forward to targeting a mutation that has eluded scientists for four decades.
News of sotorasib's approval set off a wave of excitement throughout the oncology community. "The approval provides hope, both for KRAS patients today and for the possibility of more effective treatments for KRAS and other difficult to target mutations in the future," said Dr. Suresh Ramalingam of Winship Cancer Institute of Emory University and one of the authors of the latest study published last week in conjunction with the 2021 American Society of Clinical Oncology (ASCO) annual meeting. "Because cancer research is iterative, we can take what we learned on how to target the KRAS G12C mutation and apply it to other difficult to target mutations. This development heralds a new era in the treatment of patients with driver mutations."
For patients with KRAS G12C-mutated NSCLC, the new approval brings hope as they have not had good options after progressing on immunotherapy or chemotherapy. Terri Conneran, KRAS lung cancer survivor and founder of KRASKickers.org, says, "The research has paid off! KRAS is no longer undruggable. We are starting to kick cancer's KRAS!"
KRAS mutations appear frequently in other cancers as well, including colorectal and pancreatic. We hope to see more advancements in the coming years as our understanding of KRAS grows and scientists work collaboratively on innovative new ideas to bring more hope for those affected by this mutation.
This was the second FDA drug approval for driver mutations in NSCLC in the span of a week, a testament to the continued momentum in the lung cancer treatment space. Because of innovations in research, new targeted therapies and immunotherapies are extending lives, improving outcomes and giving hope that we will continue to increase lung cancer survival.
Blog category:
From the experts
-> Treatment
-> Research
-> Lung cancer types
-> Biomarker testing