Posted on June 8, 2020 - 11:36am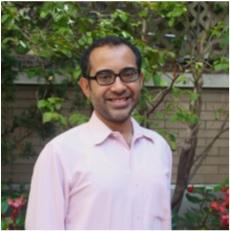 Everyone has their Memorial Day weekend ritual. Mine is preparing for the annual American Society of Clinical Oncology (ASCO) meeting at McCormick Place in Chicago, where over 40,000 oncology professionals meet to discuss the latest progress in cancer research and treatment. In light of the COVID-19 pandemic, however, this year's ASCO meeting went virtual. ASCO coincided this year with LUNGevity's Breathe Deep Together virtual event, and I spent the weekend science-ing and walking!
In this blog, I will discuss some of the major lung cancer findings presented at ASCO as well as recent drug approvals, then discuss what this all means for the lung cancer community.
Early-stage non-small cell lung cancer (NSCLC)
Currently, osimertinib is the first-line treatment of choice for advanced-stage EGFR-positive non-small cell lung cancer (NSCLC). Data from the ADAURA study show that use of osimertinib as an adjuvant therapy (treatment given after surgery) in early-stage lung cancer prevents the cancer from recurring (coming back). Typically, early-stage NSCLC patients (stage IB to some IIIA patients who can undergo surgery) receive chemotherapy after their surgery to prevent recurrence. Despite adjuvant chemotherapy, around 45% (stage IB) to 76% (stage III) patients have a recurrence within five years of completing treatment. Use of osimertinib after surgery reduced the risk of cancer recurrence by 89% for patients with stage IB-IIIA NSCLC, independent of whether the patient had an L858R or an Exon 19 deletion mutation.
What this means: The ADAURA trial is indeed exciting! However, questions such as "How long after surgery should patients receive osimertinib?" and "Would patients be comfortable taking osimertinib given the side effect profile of the drug?" remain. Nonetheless, the ADAURA trial is a great example of how the newer and more effective targeted therapies may be useful adjuvant treatments in early-stage NSCLC.
Biomarker-driven targeted therapies and advanced-stage non-small cell lung cancer
Wow! There has been so much progress in this area:
Capmatinib was recently approved for MET Exon 14 skipping mutations. Data presented at ASCO show that capmatinib may also be useful in NSCLC with MET amplifications, which are different from MET Exon 14 skipping mutations.

There was promising Phase 1 clinical trial data for amivantamab for treatment of EGFR Exon 20 insertion-mutated NSCLC, a subset of NSCLC that is generally insensitive to approved EGFR tyrosine kinase inhibitors (TKIs).

Another promising drug is trastuzumab deruxtecan (T-DXd or DS-8201). An ongoing Phase 2 clinical trial shows that this drug is highly effective in HER2-mutated NSCLC, another area of unmet need.
As NSCLC gets more and more molecularly segmented, each of the "slices", or types of NSCLC, are almost like a rare disease. A lot of these "rare" mutations are shared by other cancers. Therefore, a successful drug development approach would be to "unite and conquer." This is when scientists come together to approach multiple cancers with similar traits. A perfect example of results of this approach is pralsetinib (formerly known as BLU-667), which has shown incredibly promising results in both a subset of NSCLC and medullary thyroid cancer, both of which share RET gene alterations.
What this means for first-line treatment: First and foremost, any patient with advanced-stage NSCLC should undergo comprehensive biomarker testing to identify any driver mutations, other gene alterations, and the level of PD-L1 protein expression (discussed in the next section). Based on whether a driver mutation or another gene alteration such as a gene fusion is present, the following treatments are recommended in the first-line setting. Recent approval dates are noted. New drugs with an FDA breakthrough therapy designation are also recorded in the table. KRAS is not listed in the table below given that new data about this mutation was not presented at ASCO 2020.
Note: Breakthrough Therapy designation is a process designed to expedite the development and review of drugs that are intended to treat a serious condition and preliminary clinical evidence indicates that the drug may demonstrate substantial improvement over available therapy.
Driver mutation/Gene alteration

Approved or to-be-approved first-line treatment

ALK

Alectinib (current standard of care)

Brigatinib (May 2020)

Ceritinib

Crizotinib

BRAF V600E

Dabrafenib and trametinib combination

EGFR

Osimertinib (current standard of care)

Dacomitinib

Afatinib

Erlotinib

Gefitinib

Erlotinib in combination with ramucirumab (May 2020)

Mobocertinib for Exon 20 insertions (US FDA Breakthrough Therapy Designation)

HER2 mutations

Trastuzumab deruxtecan (US FDA Breakthrough Therapy Designation)

Mobocertinib (US FDA Breakthrough Therapy Designation)

MET Exon 14 skipping mutations

Capmatinib (May 2020)

MET amplifications

Capmatinib

NTRK

Entrectinib (current standard of care)

Larotrectinib (current standard of care)

RET

Selpercatinib (May 2020)

Pralsetinib US FDA Breakthrough Therapy Designation)

ROS1

Crizotinib (current standard of care)

Entrectinib
Immunotherapy and advanced-stage non-small cell lung cancer
There were also quite a few exciting immunotherapy presentations. Scientists are exploring novel immunotherapy-immunotherapy combinations. One such combination is tiragolumab, an immune checkpoint inhibitor binding to TIGIT, with atezolizumab, an anti-PD-L1 antibody. TIGIT is produced by specialized cancer-fighting immune cells called T-cells; it stops the T-cells from proliferating. The tiragolumab + atezolizumab combination in the first-line setting not only unmasks tumor cells, but also leads to enhanced proliferation of T-cells, thereby letting the body mount a robust immune response. There were also data from the Checkmate 227 and Checkmate 9LA trials that led to recent approvals (see the table below). Immunotherapy, as a field, is exploding, and we can expect that this field will rapidly evolve over the next few years.
What this means for first-line treatment: Based on the recent immunotherapy treatment approvals and research presented at ASCO, this is how we see immunotherapy being used in the near future for the first-line treatment of NSCLC without any driver mutations. The choice of immunotherapy will be based on the following:
Histology (squamous versus nonsquamous)

PD-L1 expression – a biomarker that is currently used to identify which patients may benefit from immunotherapy

Patient preference about their goals of their lung cancer treatment

Overall health of patient (performance status)

Age of patient

Whether the patient has a history of an autoimmune disease
You can learn more about the recent immunotherapy approvals here.
It is becoming increasingly obvious that PD-L1 is an imperfect biomarker given that immunotherapy seems to work in patients with low PD-L1 expression. It is therefore important to note that we should be thinking of biomarkers beyond PD-L1 and also how long (number of years) a particular immunotherapy controls the cancer, as doctors decide on which immunotherapy to use.
Small cell lung cancer
Concurrent chemoradiotherapy (radiation given at the same time as chemotherapy) is the standard treatment for limited stage SCLC. Some patients are cured, but most relapse and better treatment is needed. Data presented at this year's ASCO shows that higher doses of radiation given to the tumor twice daily as compared to the standard daily dose, leads to lower rate of recurrence. This provocative data warrants further investigation, especially since the trial did not report more side-effects in the higher dose population. If this finding holds true, we can see the high dose regimen becoming standard of care. We also saw long-term follow-up data from the CASPIAN trial (durvalumab and chemotherapy combination) in extensive stage SCLC (ES-SCLC), which confirms that first-line chemo-immuno combo is here to stay. Finally, there were a few outstanding poster presentations describing the role of biomarkers in segmenting ES-SCLC for better treatment selection.
COVID-19 and lung cancer
As with AACR 2020, ASCO 2020 had a special session on COVID-19 and cancer. Lung cancer patients are especially vulnerable to developing a more severe form of COVID-19, given the average age of diagnosis at 71 years and also a state of immunocompromise from anti-cancer treatment. Data from two studies, the Cancer Consortium (CCC19) registry and Thoracic cancERs international coVid 19 cOLlaboraTion (TERAVOLT) were presented. CCC19 showed that certain patient-specific factors (such as older age and poor performance status) and cancer-specific factors (cancer that is progressing) are associated with higher rates of complications. The TERAVOLT registry is lung cancer-specific and reports that smoking status, stage, or type (NSCLC or small cell lung cancer) do not change the risk of developing severe complications. Interestingly, chemotherapy use, with or without immunotherapy, seems to increase the risk of complications whereas use of only immunotherapy or TKIs do not. This is not surprising given the immunosuppressive effects of chemotherapy.
While attending ASCO virtually certainly took away a lot of its charm—in particular the ability to interact directly with scientists, advocates, and patients—I am still left feeling incredibly hopeful and positive. Lung cancer research continues and so do lung cancer drug approvals!
Related Reading:
---
Dr. Basu Roy is LUNGevity's Vice President of Research. 
Blog category:
From the experts
-> Research
-> Treatment