LUNGevity Scientific Advisory Board Chairman and Passionate Scientist Recognized for Commitment to Lung Cancer Research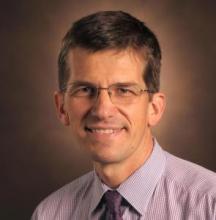 WASHINGTON, June 2015 – LUNGevity Foundation announces world-renowned lung cancer expert Dr. Pierre Massion, MD, as the June LUNGevity Hero in recognition of his extraordinary work in lung cancer research and his instrumental role in creating, building, and leading the LUNGevity Scientific Advisory Board. During his six-year tenure as chairman, Dr. Massion set the board's standards and ethics and guided the Foundation's highly respected grant funding program.
Throughout his sixteen years specializing in lung cancer, Dr. Massion has approached the disease from all directions – as an expert researcher, a practicing physician, an inspiring teacher and mentor, and a tireless guide for LUNGevity. With his leadership and counsel, the LUNGevity Scientific Advisory Board has reviewed and selected high quality projects for funding, expediting the most promising research from bench to the clinic and ensuring that LUNGevity-funded research can change outcomes for those diagnosed with lung cancer.
Dr. Massion's commitment to the critical and often overlooked area of early detection has played a major role in the development of LUNGevity's funding strategy. Under his guidance, the organization remains the only lung cancer nonprofit with an emphasis on finding lung cancer at its earliest stages, when it is most treatable.
"We are beginning to translate our molecular understanding of lung cancer into innovative, usable mechanisms that will ensure that survivors live better, longer lives," Dr. Massion shared. "Immunotherapy and personalized medicine have transformed how we treat the disease and we are on the brink of developing game-changing early detection technology that will catch lung cancer at its most treatable. The research in development now and the possibilities ahead are revolutionary. Lung cancer has evolved into a hopeful and exciting field of study."
At Vanderbilt Ingram Cancer Center, Dr. Massion is Director of the Thoracic Program, an Ingram Professor of Cancer Research. He is the Cornelius Vanderbilt endowed chair in Medicine, Professor of Medicine in the Division of Allergy, Pulmonary and Critical Care Medicine; and Professor of Cancer Biology. During his tenure, he has mentored more than 19 postdoctoral fellows, 11 graduate students and 20 undergraduate students. He continues to foster the development of the young talent and innovative minds that will increase our cancer knowledge and energize the field for years to come. He has also shown dedication to a wide variety of patients including the VA community. From 2007 to 2012, he served as Chief of the Pulmonary and Critical Care Medicine section at the Nashville VA Medical Center, and he is currently the co-Principal Investigator on a Department of Defense grant that offers lung cancer screenings to 12 VA and military hospitals to determine which veterans are at risk of lung cancer diagnosis.
"LUNGevity Foundation is honored to name our Scientific Advisory Board chairman, world renowned researcher Dr. Pierre Massion, as the June LUNGevity Hero for his commitment to our organization, its strategic funding of lung cancer research, and most importantly, to people diagnosed with lung cancer," said Andrea Ferris, president and chairman of LUNGevity Foundation. "His efforts bring us closer to the day when no one dies of lung cancer."
Dr. Pierre Massion will be the featured speaker for LUNGevity's Nashville HOPE Summit, which begins Friday, June 5, 2015 and continues throughout the weekend.
For more on Dr. Pierre Massion, visit the LUNGevity Heroes blog at www.LUNGevity.org/heroes-blog.
For more information on LUNGevity Foundation, please visit www.LUNGevity.org.
About Lung Cancer
1 in 15 Americans will be diagnosed with lung cancer in their lifetime
More than 221,000 people in the U.S. will be diagnosed with lung cancer this year
About 60%-65% of all new lung cancer diagnoses are among people who have never smoked or are former smokers
Lung cancer takes more lives than the next three cancers (colorectal, breast, and prostate) combined
Only 17% of all people diagnosed with lung cancer will survive 5 years or more, BUT if it's caught before it spreads, the chance for 5-year survival improves dramatically
About LUNGevity Foundation
LUNGevity Foundation is firmly committed to making an immediate impact on increasing quality of life and survivorship of people with lung cancer by accelerating research into early detection and more effective treatments, as well as by providing community, support, and education for all those affected by the disease. Our vision is a world where no one dies of lung cancer. For more information about LUNGevity Foundation, please visit www.LUNGevity.org.