Galli brings a patient perspective and extensive business experience to support LUNGevity's strategic growth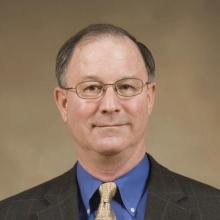 WASHINGTON, DC (May 9, 2018) — LUNGevity Foundation, the nation's leading lung cancer-focused nonprofit organization, today announced that Tom Galli, a 14-year lung cancer survivor, retired Lieutenant Colonel of the United States Army, and founder of patent holder company Ingenium Cubed, LLC, has joined the Board of Directors. Galli will lend an indispensable patient perspective while offering his expertise to further LUNGevity's work of changing outcomes for people with lung cancer.
 "Tom's personal understanding of the challenges that lung cancer patients face will be invaluable as the organization grows," said Andrea Ferris, president and CEO of LUNGevity Foundation. "We're honored to have him join our Board. As a long-time LUNGevity LifeLine mentor to other survivors, as well as a forum moderator for LUNGevity's online Lung Cancer Support Community, Tom is already a valued member of the LUNGevity family."
"Being a long-term survivor, I've seen the recent changes in options for people diagnosed with lung cancer," explains Galli. "Scientific progress means new hope for patients, but there is still so much to do. I look forward to working with my fellow Board members to help LUNGevity achieve its vision of creating a world where no one dies of lung cancer."
Tom Galli's career in the United States Army and the corporate world spans 45 years and includes a diverse background in civil engineering; tank-automotive system design, development, and manufacturing; contracting; program management; and productivity and business process re-engineering consulting.
Commissioned in the Army Corps of Engineers in 1972 after graduation from University of Dayton, Galli's military career began with troops in a Combat Engineer Battalion, included managing and directing the Army's Abrams Tank production contracts and plants and leading initial production manufacturing of the M-9 Armored Combat Earthmover.
After Army retirement, Galli founded Ethell-Galli Consulting International, a civil works and management services consulting firm. He joined Raytheon-E Systems in 1997 where, as Director of Advanced Concepts, he focused on marrying emerging technology with customer needs, gaining a promotion to Six Sigma Director and Champion in 2000.
Galli founded Ingenium Cubed, LLC, a patent holding company. He holds three patents, is a published author, earned an MBA, and is a graduate of the Defense Systems Management College, the Defense Contract Audit Agency Institute, and the Armed Forces Staff College.
About LUNGevity Foundation
LUNGevity is the nation's leading lung cancer organization investing in lifesaving, translational research and providing support services and education for patients and caregivers. LUNGevity's goals are three-fold: (1) accelerate research to patients, (2) empower patients to be active participants in their treatment decisions, and (3) remove barriers that patients face in accessing the right treatments.
LUNGevity Foundation is firmly committed to making an immediate impact on increasing quality of life and survivorship of people with lung cancer by accelerating research into early detection and more effective treatments, as well as by providing community, support, and education for all those affected by the disease. LUNGevity's comprehensive resources include a medically vetted website, a toll-free HELPLine in partnership with CancerCare®, a unique Lung Cancer Navigator app, peer-to-peer mentoring for patients and caregivers (LUNGevity LifeLine), and survivorship conferences. LUNGevity also helps patients find and navigate clinical trials through our Clinical Trial Finder tool, a Clinical Trial Ambassador program, and participation with EmergingMed.
Our vision is a world where no one dies of lung cancer. For more information about LUNGevity Foundation, a four-star Charity Navigator organization, please visit www.LUNGevity.org.
About Lung Cancer in the U.S.
About 1 in 16 Americans will be diagnosed with lung cancer in their lifetime
More than 234,000 people in the U.S. will be diagnosed with lung cancer this year
About 60%-65% of all new lung cancer diagnoses are among people who have never smoked or are former smokers
Lung cancer takes more lives than the next three leading cancers (colorectal, breast, and prostate) combined
Only 19% of all people diagnosed with lung cancer will survive 5 years or more, BUT if it's caught before it spreads, the chance of 5-year survival improves dramatically