May is Lung Cancer Hope Month! Be sure to get involved. Here are five reasons LUNGevity is hopeful.
1. INNOVATION!
Advances in early detection and interception
LUNGevity is collaborating with Stand Up To Cancer and the American Lung Association to fund the first Lung Cancer Interception Dream Team, a multi-year, multi-disciplinary, multi-investigator, multi-institution intensive effort to develop strategies to stop lung cancer before it gets going. The proposals for the four-year, $7 million award are being evaluated now.

In addition, there is new data on how the immune system also changes when normal cells change to cancerous cells and how we can harness the immune system to stop normal cells from becoming cancerous. Immune interception may be the next promising field of lung cancer research!
2. TRANSFORMING lung cancer treatments
Progress in targeted therapies
Our increased understanding of how cancer cells become resistant to targeted therapies has led to the development of more potent drugs. Today, we have a treatment algorithm for patients whose tumors test positive for EGFR or ALK mutations, and we will soon have algorithms for additional mutations.
Targeted therapies for other types of lung cancer, such as small cell lung cancer, also continue to show promise, and there is progress in the understanding of KRAS, a mutation that is found in a large yet underserved population.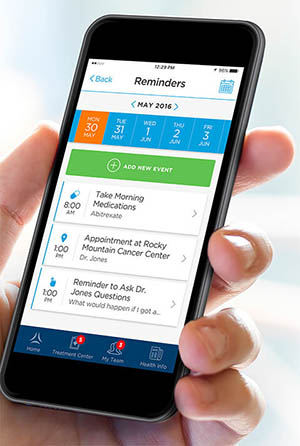 3. EMPOWERING patients!
New ways to live better with lung cancer
LUNGevity continues to invest in ways to help patients manage their lung cancer diagnosis. We introduced new patient tools this year, including the Lung Cancer Navigator mobile app and the toll-free Lung Cancer HELPLine, in partnership with CancerCare®.
LUNGevity is also developing ways for physicians to better communicate with their patients as they navigate their lung cancer treatment.
4. ENGAGING the lung cancer community
The largest HOPE Summit ever!
Our 7th annual National HOPE Summit took place this past weekend in Washington, DC, bringing together the largest-ever group of lung cancer survivors. Over 320 patients, caregivers, and advocates learned about the progress in lung cancer research from leading oncologists and experts from the NIH and NCI and learned how to live better with lung cancer. Keynote speaker Wade Hayes – country music star and cancer survivor – performed for the crowd.
Check out Facebook in the coming days for photos from this inspiring event!
Breathe Deep!
Tens of thousands of people participate in Breathe Deep events year-round. Survivors, caregivers, advocates, scientists and healthcare professionals join to show their support for people living with lung cancer, remember those we have lost, and raise funds for promising research. Find an event near you!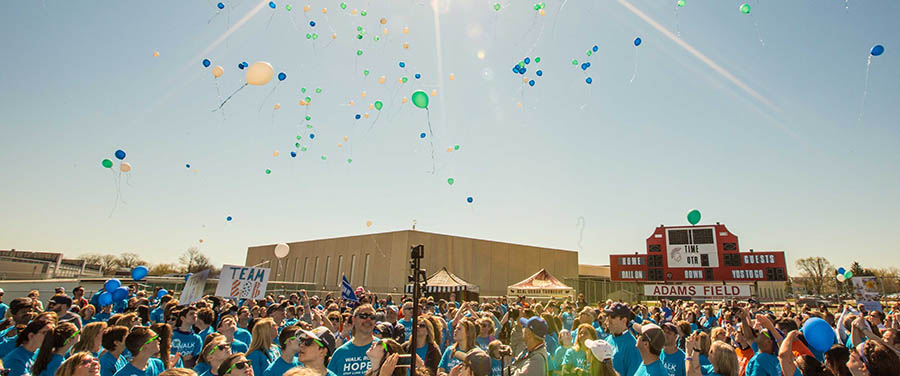 5. MOMENTUM!
Improved outcomes for patients
More lung cancer treatments, an expanding number of clinical trials, and new partnerships in critical research are resulting in people with lung cancer living longer and better lives. LUNGevity is developing new tools and education and support programs for this growing survivor population, as well as new ways to be effective lung cancer advocates. We're committed to being the trusted partner for patients and their families.
There are many ways to get involved. Find the one that works best for you.
There's a lot more to be hopeful for. Check out the Spring edition of our Fresh Air newsletter for more news on scientific progress and ways to join the lung cancer movement!