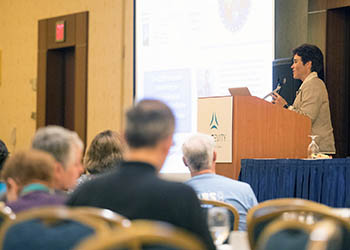 LUNGevity's unique International Lung Cancer Survivorship Conference (ILCSC) is the largest gathering of lung cancer survivors in the world.
The conference provides education, community, and support for its participants. ILCSC includes educational sessions, inspirational speakers, medical expert forums, advocacy forums, caregiver-specific sessions, and opportunities for lung cancer survivors to connect with other survivors and share their stories.
ILCSC aims to arm attendees with the tools they need to better collaborate with their healthcare team and be more active participants in their healthcare decisions. Topics include:
Progress in medical research and treatment options
Participating in clinical trials
Navigating a lung cancer diagnosis
Communicating with the medical team
What to Expect
ILCSC is composed of three educational tracks, or Summits. Summits are breakout sessions intended to meet the specific needs of each group of participants: patients, caregivers, and others. In addition to these Summits, there will be several joint sessions, including a talk by a keynote speaker, an "Ask the Experts" panel featuring three lung cancer experts, the State of LUNGevity address, and Stories of Hope. There are also several special events, including expos, receptions, and more.
How You BENEFIT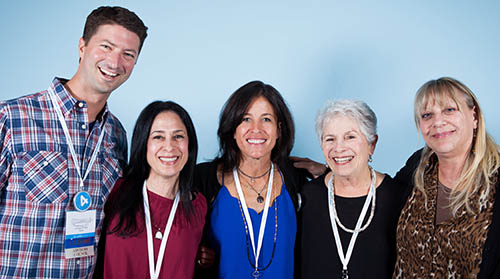 The conference empowers patients to live longer and better lives by bringing them the latest in treatments, resources, and advancements in lung cancer and teaching them to manage and live well with their disease.
ILCSC creates a community for those affected by lung cancer to break down the feeling of isolation common to this disease. Being surrounded by individuals with similar experiences gives hope and inspiration. Additionally, in this highly supportive environment, participants learn from and empower each other and develop a new support network, forging connections with peers from around the globe who have been affected by a lung cancer diagnosis.
Costs
Registration for the conference is $75; however, the registration fee will be waived for any patient or caregiver who has a financial need. If you need a fee waiver, you must email hope@LUNGevity.org for information BEFORE registering.
Limited financial assistance for travel expenses is available. In addition, all attendees have the opportunity to fundraise for LUNGevity through the Survivor Challenge to help cover their travel and hotel expenses. Learn more about travel funding here. (These opportunities close approximately 6 weeks before the conference or when available funding has run out.)
Questions?
Learn more by checking out the conference tracks and reading our FAQs!